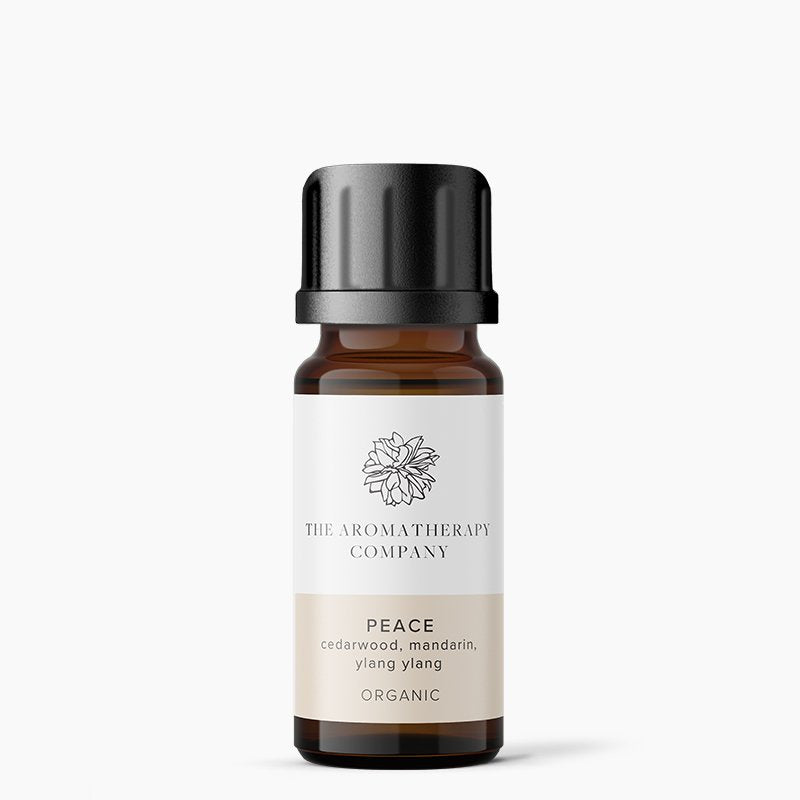 Wash away your stresses and strains with our beautiful Peace blend. This relaxing blend of ylang ylang, cedarwood and mandarin will help the mind and body to unwind and welcome a sense of true tranquility.
Naturally calming and relaxing
Promotes a sense of tranquility
Ideal for offices, studies, yoga studios and massage rooms
100% Organic Certified by the Soil Association
Cedarwood*, Mandarin*, Ylang Ylang*, + Citral, Geraniol, Citronellol, Limonene, Linalool, Farnesol, Eugenol.
(+) naturally occurs in essential oils
(*)Organic content.
Ideal for massage, diffusers or blending
Place 4 -5 drops on a tissue or in an aroma diffuser.
For use in a bath dilute 4-5 drops first in a carrier oil. For massage, blend 15 drops in 50ml of carrier oil or lotion.
Do not apply undiluted onto the skin. Keep away from children and eyes. Not to be taken Internally. Flammable.If you have a medical condition including pregnancy, seek professional advice before use.
MADE WITH LOVE
Pure & Essential
Everything we create is handcrafted by professional aromatherapists.
We started this company to get closer to nature and to educate others on the benefits of natural, holistic skincare and aromatherapy. For us, this is the secret to healthy mind and body.
HOW NATURE INTENDED
Organic & Natural
Inspired by the natural world around us, we are dedicated to using only organic and natural ingredients.

Because of this, we're proud to be a certified partner of The Soil Association. Our essential oils meet their professional standards and are genuinely 100% organic.
We also only source ingredients from ethical farmers and support projects across the globe that give back to those who need it most.

Besides caring for our customers, we also want to protect our planet. We've partnered with Ecologi to support plantation projects around the world. For every product you buy, trees are planted in an effort to reverse climate change.

Together, we can help to make the world a better place.