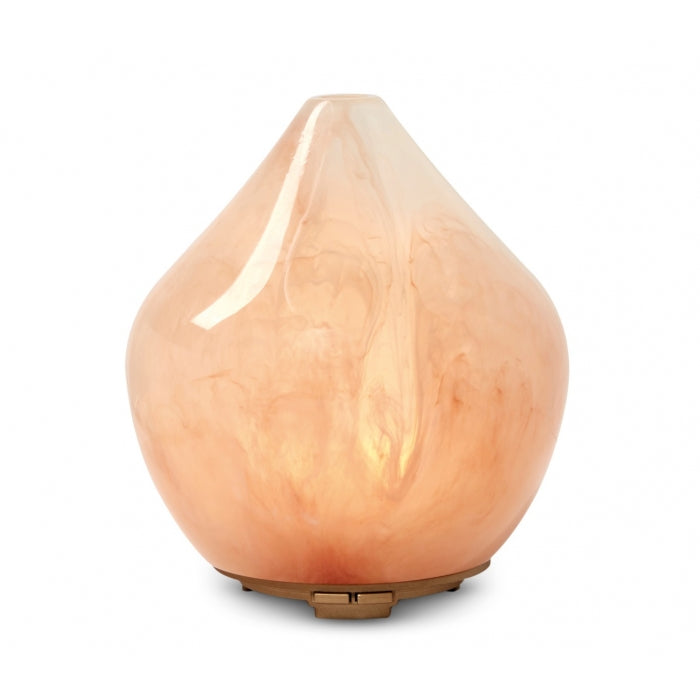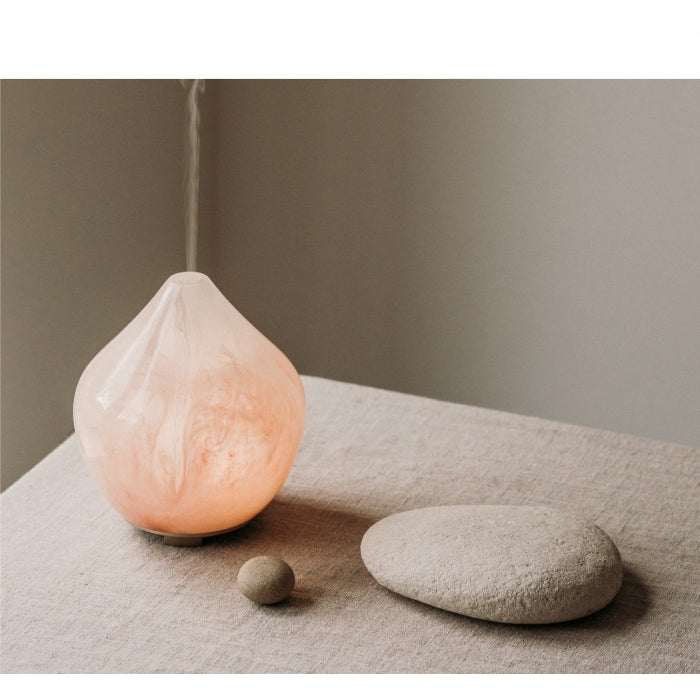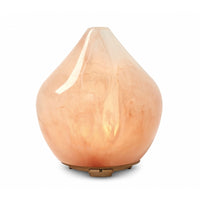 The Gem Aroma Diffuser is fashioned to resemble Rose Quartz, the stone of unconditional love. Taking inspiration from mother nature, this polyresin diffuser shines like a polished gemstone, each one with a unique pattern of marbled dusky pink.
Suitable for use with any essential or fragrance oils
Emits a relaxing ambient light
Night mode, so the diffuser can be used without the light
Two mist settings – constant, intermittent
Mini humidifier improves air quality
No heat, so no degradation of essential oils
Worry-free, turns off automatically once the machine runs empty, making it safe to use around children or pets
No mess, wax, or smoke
Quiet operation
Easy to clean

Dimensions: 146 x 152mm
Fill the water tank until the line reaches the max line. Add 8-10 drops of 100% pure essential oils. Put the plastic cap and then the cover back on. Turn on your diffuser and adjust the settings to your preference.
MADE WITH LOVE
Pure & Essential
Everything we create is handcrafted by professional aromatherapists.
We started this company to get closer to nature and to educate others on the benefits of natural, holistic skincare and aromatherapy. For us, this is the secret to healthy mind and body.
HOW NATURE INTENDED
Organic & Natural
Inspired by the natural world around us, we are dedicated to using only organic and natural ingredients.

Because of this, we're proud to be a certified partner of The Soil Association. Our essential oils meet their professional standards and are genuinely 100% organic.
We also only source ingredients from ethical farmers and support projects across the globe that give back to those who need it most.

Besides caring for our customers, we also want to protect our planet. We've partnered with Ecologi to support plantation projects around the world. For every product you buy, trees are planted in an effort to reverse climate change.

Together, we can help to make the world a better place.