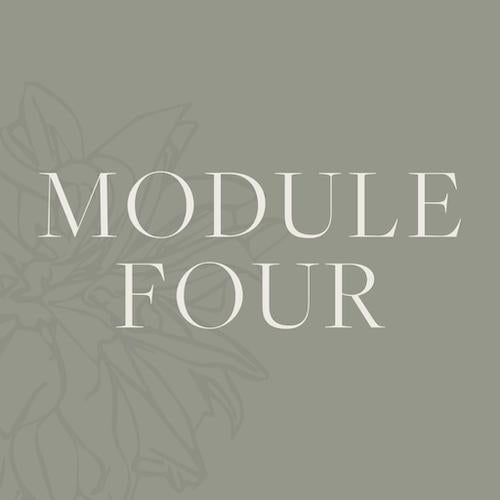 Clinical Aromatherapy Diploma - Module 4
In this final module amongst other things you will look at the use of essential oils through out pregnancy and we take a closer look at using aromatherapy for babies and children.
You will learn about guidelines when working with clients who maybe suffering with cancer or have previously had a diagnosis.


You will continue to learn about new and exciting essential oils to add to your practise and we will support you in preparing for your final IFPA theory examination.


Example units include: 
Hormones

Physical changes

Emmenagogic / Diuretic essential oils

Aromatherapy for Babies & Children

Massage
MADE WITH LOVE
Pure & Essential
Everything we create is handcrafted by professional aromatherapists.
We started this company to get closer to nature and to educate others on the benefits of natural, holistic skincare and aromatherapy. For us, this is the secret to healthy mind and body.
HOW NATURE INTENDED
Organic & Natural
Inspired by the natural world around us, we are dedicated to using only organic and natural ingredients.

Because of this, we're proud to be a certified partner of The Soil Association. Our essential oils meet their professional standards and are genuinely 100% organic.
We also only source ingredients from ethical farmers and support projects across the globe that give back to those who need it most.

Besides caring for our customers, we also want to protect our planet. We've partnered with Ecologi to support plantation projects around the world. For every product you buy, trees are planted in an effort to reverse climate change.

Together, we can help to make the world a better place.